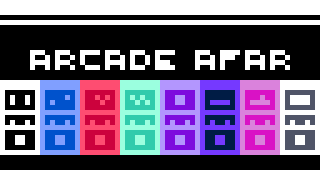 arcade afar
Created for bitsy's One Room jam
version 2.0 is here!
things added in 2.0:
so many walls
sweet transitions
slight colour mods
less endings more fun
more tiles in convenient places
radical gameplay flow
shoutout to Sparkee for letting me use his funky beats. Can you find his easter egg?
You can follow him here: instagram, twitter, facebook, soundcloud, spotify, & youtube.
why yes, i do like borders
Comments
Log in with itch.io to leave a comment.
I love the different aesthetics. Any hints for that easter egg??